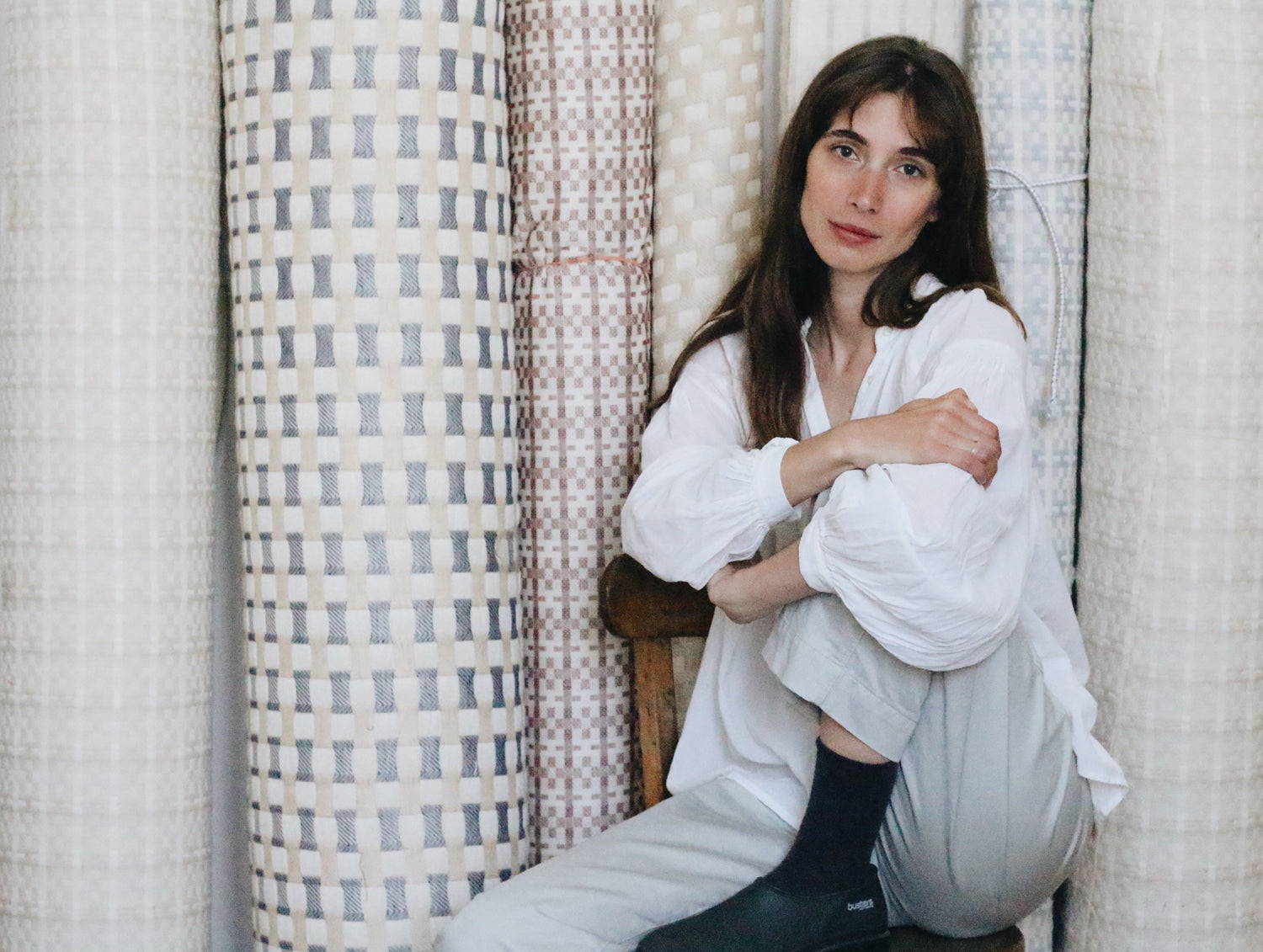 This collection was born of a desire to revalue two French and Belgian natural materials, linen and wool. These two fibers are blended in Jacquard weaving. Each piece is designed on a hand loom in Paris and then produced in a Jacquard Belgium company. Pieces are made on demand, so there's no waste of material.
Justine Gaignault is a French textile designer specializing in weaving for interior decoration. For Justine, weaving is much more than a craft technique. It's a subtle harmony between technical mastery, creativity and fiber texture. Her work revolves around researching and blending different fibers and materials to create new textures. In 2022, she joined the prestigious Bureau du Design, de la Mode et des Métiers d'Art support program.

 It is here, in the heart of Paris, that she creates her new pieces, as well as custom projects with interior designers.